Description
LA Bioscience Hub's Biotech Leaders Academy and BCLA are partnering to present the Bio-Entrepreneurship Seminar Series. These seminars demystify the entrepreneurial process by sharing how new biotech ventures launch, survive, and thrive. Participants will learn about biotechnology commercialization, grow their professional network, and explore entrepreneurial opportunities in Los Angeles.
Due to the COVID19 pandemic, the seminars will now be offered online via Zoom communication Systems. Zoom link info will be sent 1 day prior to the event.
EVENT SCHEDULE:
FRIDAY, JUNE 19, 9 AM-10 AM
A Biotechnology Entrepreneur's Story: Advice to Future Entrepreneurs
Guest Speaker: Alan Horsager, PhD, Director, LA BioSpace
Friday, JUNE 26, 9 AM-10 AM
Career Opportunities in the Life Sciences
Guest Speakers: Eric Cui, Carolyn Bialozynski, Gabe Ferguson, Suzanne Fazalare, Thermo Fisher Scientific
THURSDAY, JULY 2, 9 AM-10 AM
Your Business Plan and Presentation: Articulating Your Journey to Commercialization
Guest Speaker: Taj Ahmad-Eldridge, Sr Director of Investment, LA Cleantech Incubator
FRIDAY, JULY 17, 9 AM-10 AM
Licensing the Technology: Biotechnology Commercialization Strategies
Guest Speaker: Bandhana Katoch, JD, Director of Sustainability Practice, Larta Institute
FRIDAY, JULY 31, 9 AM-10 AM
Therapeutic Drug Development and Regulatory Approval
Guest Speaker: Frances Richmond, PhD, Director of International Center for Regulatory Science, USC
FRIDAY, AUGUST 7, 9 AM-10 AM
Intellectual Property Protection Strategies
Guest Speaker: TBD
By RSVPing to this event, you agree to join BCLA's mailing list to receive monthly newsletters and information on other exciting events happening in the LA biotech landscape! Your information may be shared with the partners organizing this event.
Photographs and/or videos may be taken at this event. By attending the event, you acknowledge and agree that your likeness may be included in photos and videos of the event and used by BCLA in newsletters or in other BCLA communications. If you do not agree to this usage, please notify the photographer or videographer.
Organizers: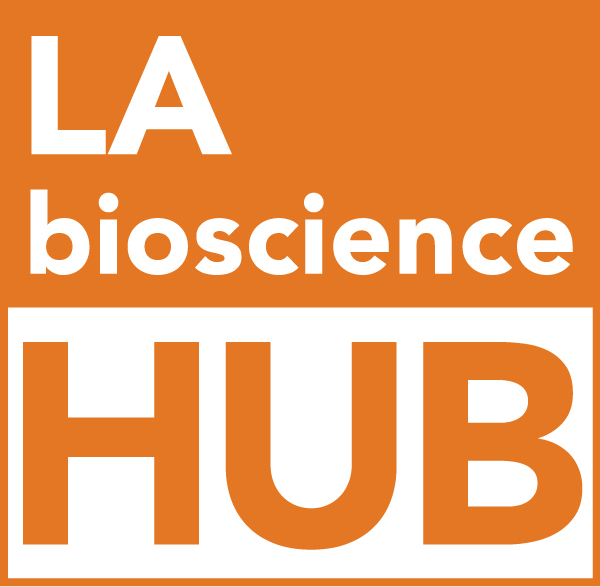 LA Bioscience Hub (LABH) is a nonprofit that works to create an economically thriving bioscience cluster in East Los Angeles with opportunities for innovation and entrepreneurship, a skilled -workforce, local university talent, and private investment. LABH works to ensure that the industry reflects the diversity and dynamism of our region. To help achieve this vision, we launched Biotech Leaders Academy in 2016, to create an impactful workforce development initiative for community college students in East LA that combines paid internships at local biotech companies with entrepreneurship training.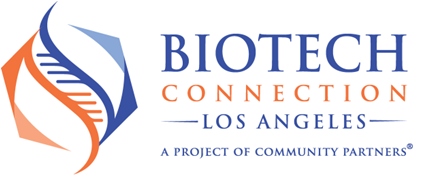 Biotech Connection Los Angeles (BCLA) is a project of the 501(c)(3) non-profit Community Partners. We are an organization run by academics and biotech professionals from all over Los Angeles and our mission is to inspire, educate and connect emerging scientists and entrepreneurs to grow and diversify biotech in LA. Los Angeles is home to renowned universities and research institutes producing top talents and exciting innovations. We are passionate about making our city a major biotech hub!
If you are interested in fostering early-stage entrepreneurship, retaining local talent, or just want to know more about what we do, subscribe to our newsletter, come to our events or donate to our cause. Let's build a vibrant LA biotech community together.
BCLA Core Sponsors: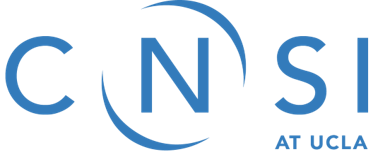 Established in 2000 as one of the Governor Gray Davis California Institutes for Science and Innovation, the California NanoSystems Institute (CNSI) is a hub of interdisciplinary research, translation, and education where scientists from diverse fields find common purpose in addressing grand challenges of the 21st century. With locations at the University of California's Los Angeles and Santa Barbara campuses, the CNSI leverages public and private investment to drive collaborative nanoscience research across disciplines, translates discoveries into knowledge-driven commercial enterprises, and educates the next generation of scientists and engineers.

https://dornsife.usc.edu/bridge-institute
Building upon the university's Michelson Center for Convergent Bioscience Initiative, the Bridge Institute unites eminent professors across the entire university, including the USC Dornsife College of Letters, Arts and Sciences, the USC Viterbi School of Engineering and the Keck School of Medicine of USC, as well as animators and cinematographers in the USC School of Cinematic Arts and the USC Institute for Creative Technologies, and technology transfer experts in the USC Stevens Center for Innovation. We are artists, engineers, scientists and physicians bridging the molecules of life to improve the human condition. Imagine a world where scientific data is released from the confines of its originating discipline, allowing us to better understand, integrate and advance knowledge. Our values are Teamwork, Imagination, Innovation, Learning, Teaching, and Convergence.